I have just returned from a busy and extremely stimulating one-and-a-half day event in New York,  a workshop on Delta and River Cities hosted by Columbia University's World Projects and Centre for Resilient Cities and Landscapes. It was held in Columbia's Lenfest Center for the Arts on W 129th Street, a magnificent, recently opened building by Renzo Piano dedicated to building the university's cross-disciplinary capacities.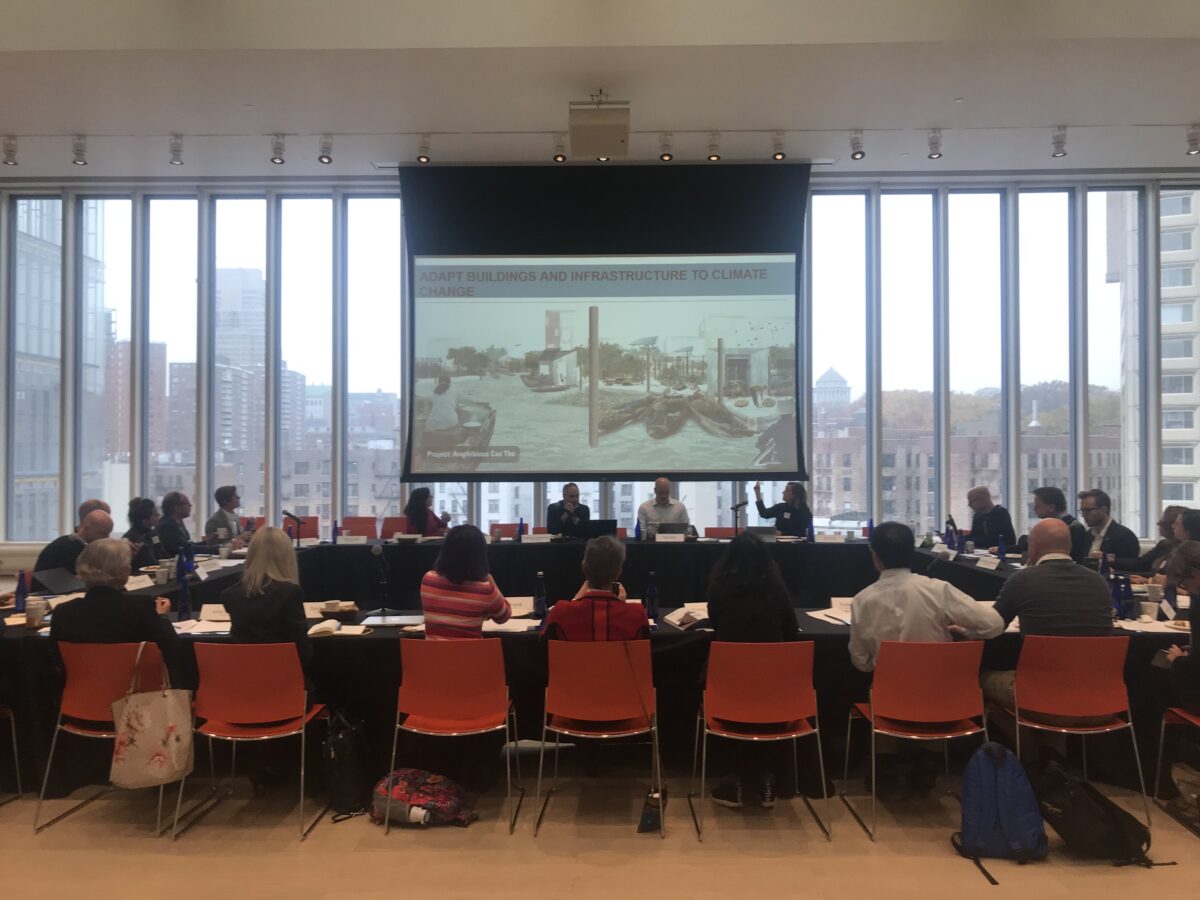 The objective of the event was to develop understandings of urban landscapes at waters edges, especially along rivers and within deltas, by connecting silos of expertise with the resources needed to "create lasting change." Rather than simply understanding such environments, it aimed to draw scholarship from an observational to a propositional stance, thinking creatively about how to act in shaping more just landscapes and decent, inclusive societies. With this in mind, attendees had been invited from academic, NGO, government and funding sectors, combining theoretical, technical, policy and design expertise. The main organizers of the event were Tom Asher from Columbia Worlds Projects, Kate Orff from Columbia School of Architecture Planning and Preservation and Henk Ovink of the Government of Netherlands.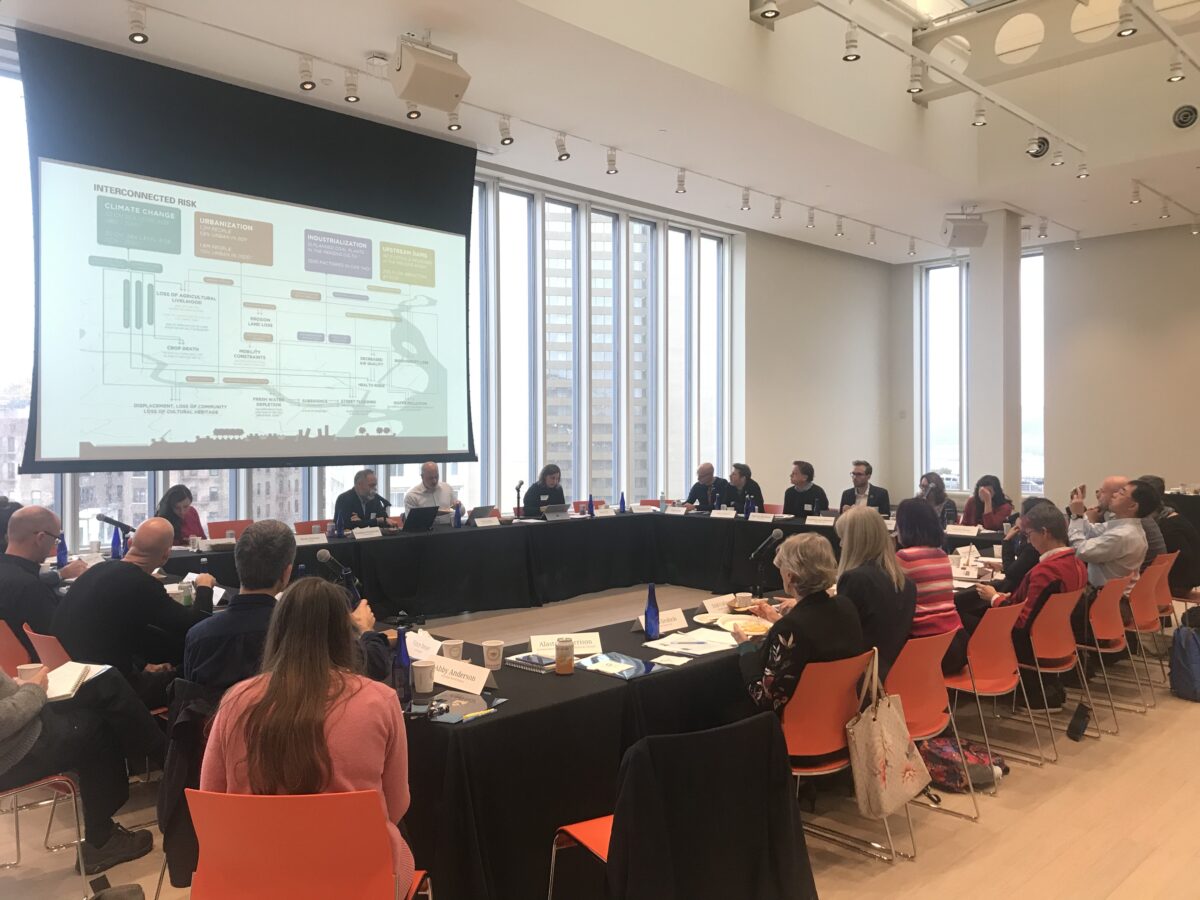 The event was structured as seven discussions, each moderated by one of the organizers. Individual attendees made opening remarks to get the discussion going. These included discussions around questions of what the most urgent threats to delta and river cities are; around questions of sediment transfer, subsidence and landscape change; around green infrastructure and resilience thinking, livelihoods and adaption; around questions of transborder governance and funding and implementation.
For my part, I was asked to make an opening statement in the discussion titled 'Sand Stories: sediment transfer, subsidence and landscape change,' moderated by Henk Ovink, along with Marc Goichot, of the World Wildlife Foundation, who lives and works in the Mekong Delta and Vince Beiser, author of The World in A Grain.  Drawing from my recent work on sediment, I argued that it is important to understand that sediment is the mechanism through which the earth recycles itself. It is a little cog that brings together two of the earth's planetary cycles – the hydrological and the tectonic. It is what happens to rocks when they meet weather, when weather and gravity break down and erode earth strata, and when, moved by aerial and fluvial dynamics, particulates of earthly matter become both force and form. From this follows two things: that sediment is not inert, but a highly active terra-aqueous material that moves in unpredictable and forceful ways; and secondly that acknowledging and working with its movement is fundamental to ensuring the continuation of the earth's cycles and social life within them. Designed infrastructure that works against rather than with the mobility of sediment, is doomed to fail. Working with sedimentary flows has something to do with infrastructure not being fixed, but responsive and able to change over time in response to sediment dynamics. What academic research can offer the arena of practice in this regard is better understanding of how sediment behaves and the wider earth and societal systems it and the infrastructure designed to respond to it are part of.
Over lunch a government representative from Can Tho in Vietnam presented the approach to resilience that had been developed for her city in collaboration with the Centre for Resilient Cities and Landscapes. At the end of the day, Kate Orff made an impassioned plea for breaking down silos within her university and proposed the setting up of a Columbia Earth Studio.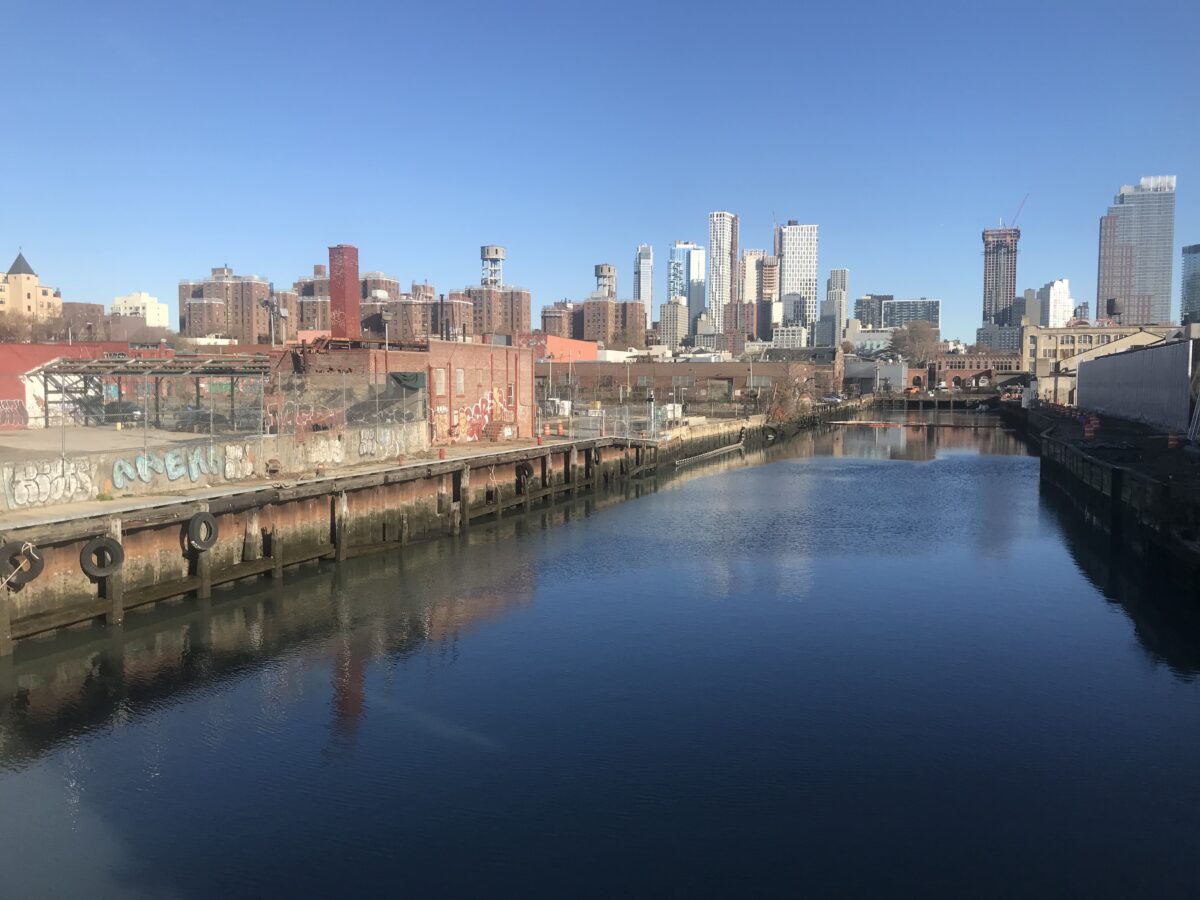 On the second day of the workshop, attendees were treated to a tour of Gowanus and Red Hook in Brooklyn, conducted by Thaddeus Pawlowski, a planner at Columbia and Kate Orff. We learned about the history of the area as a low lying estuary that had been dredged and backfilled for industry and suffered considerable damage during Hurricane Sandy in 2012. Both neighborhoods are now subject to increasing pressure for development as middle class housing, adding considerable strain to an already overloaded sewage system. We met Andrea Parker a landscape architect and executive Director of the Gowanus Canal Conservancy, an organization undertaking policy and advocacy work to anticipate these changes and design for them.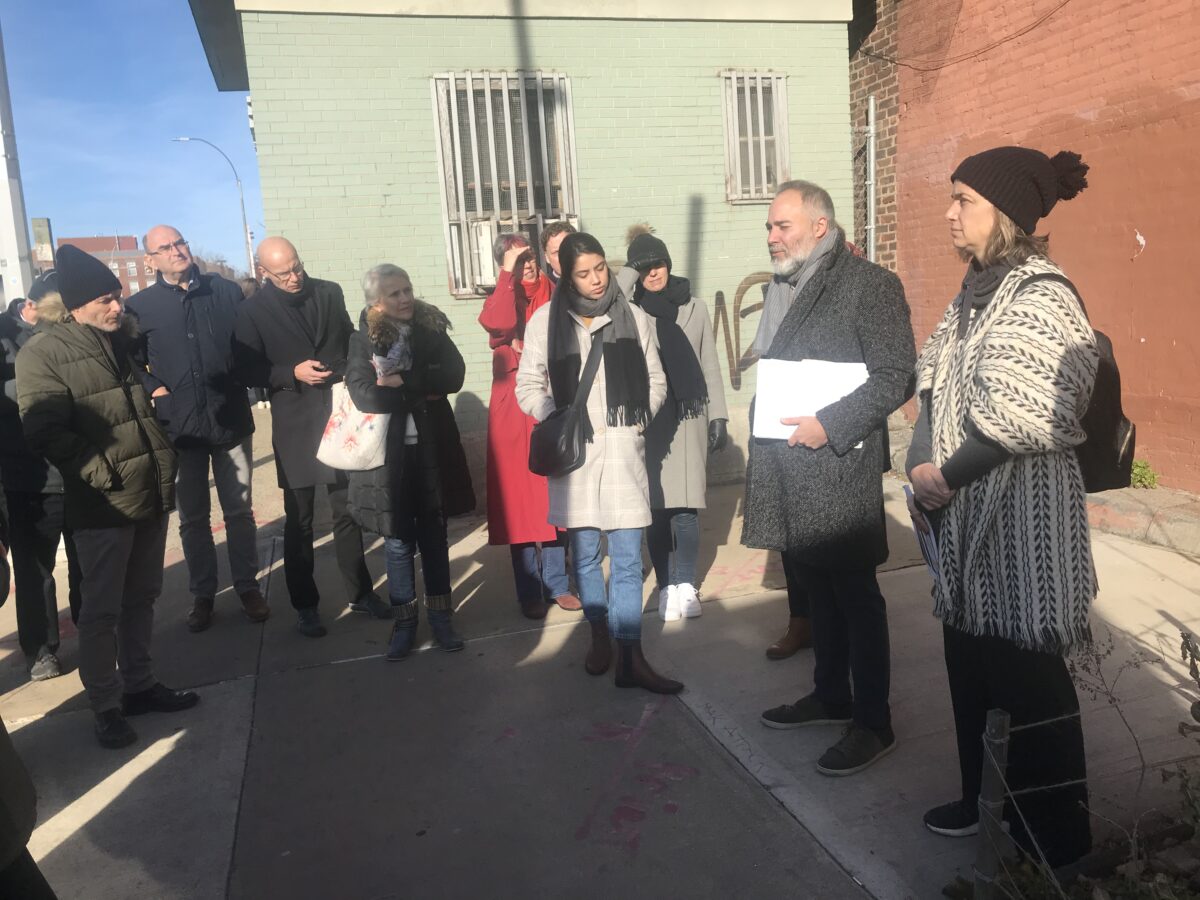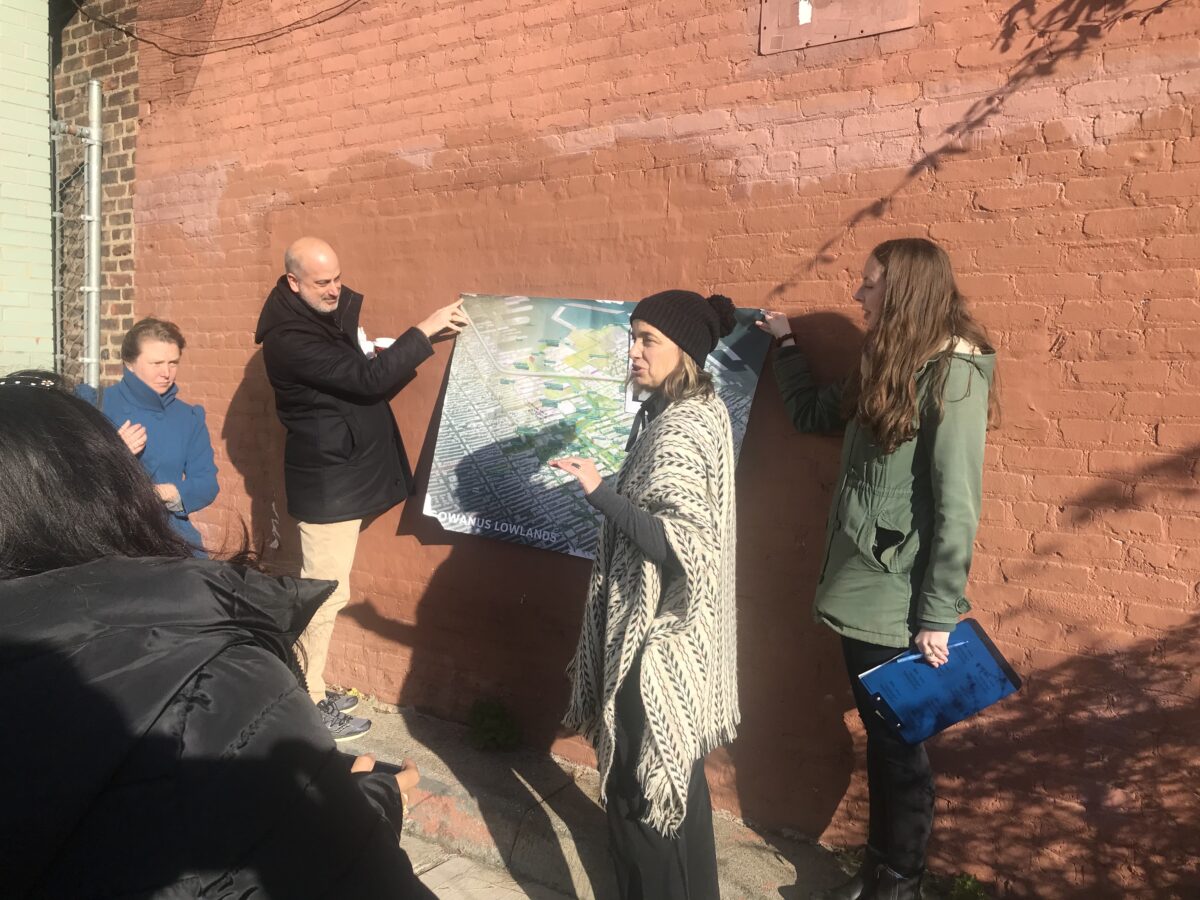 The workshop ended with a wrap up meeting in Pioneer Works, a not-for-profit refurbished industrial building in Red Hook dedicated to building arts-science communities through residencies and public programs and providing a gathering space for the local community.  Discussion revolved around what a University led climate-action-through design initiative might look like. Talk was of research by design, of building networks, and of working with the Green Climate Fund (represented at the meeting by Ania Grobicki) around an Earth Studio idea. The organizers undertook to reflect on the two day proceedings and get back to the group with concrete proposals in the near future.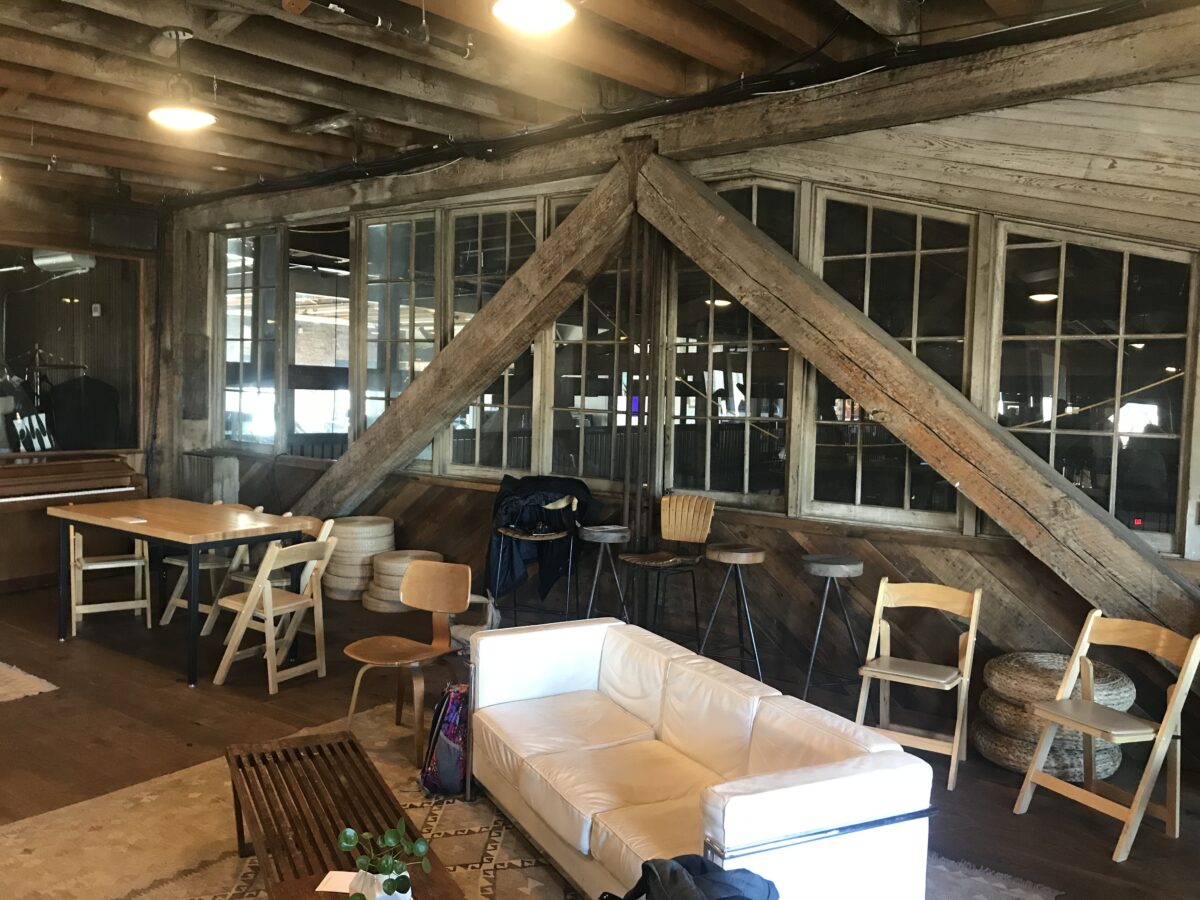 For me, the event was unprecedented. It was generously hosted and informative. While the decision not to ask attendees to present their work, but to simply engage in impromptu discussion around themes was liberating, it was, at the same time frustrating. I left knowing very little about fellow participants, what brought them there, what work they did, what I had in common (or not) with them, what values we shared (or did not share) and what, as a result, might emerge from such a meeting. We seemed like a bit of an exclusive club, all honoured to be there, yet not knowing quite what had qualified us for membership, as opposed to the many others working on or living in deltas and river cities around the world. In addition, the discussion was dominated by certain voices, with many participants remaining virtually silent, possibly because the group was too big for all to have their say. While understanding the imperative and the urgency of the need for implementable projects, to me this idea was way too preliminary. Until the in- or exclusivity of the group had been addressed and what, at least amongst the group, if we were a group, defined a problem or set of problems and a methodology to address them, talk of implementation seemed way off track. I hope that the proceedings were recorded so that attendees might revisit them and gain some clarity around these questions before proceeding.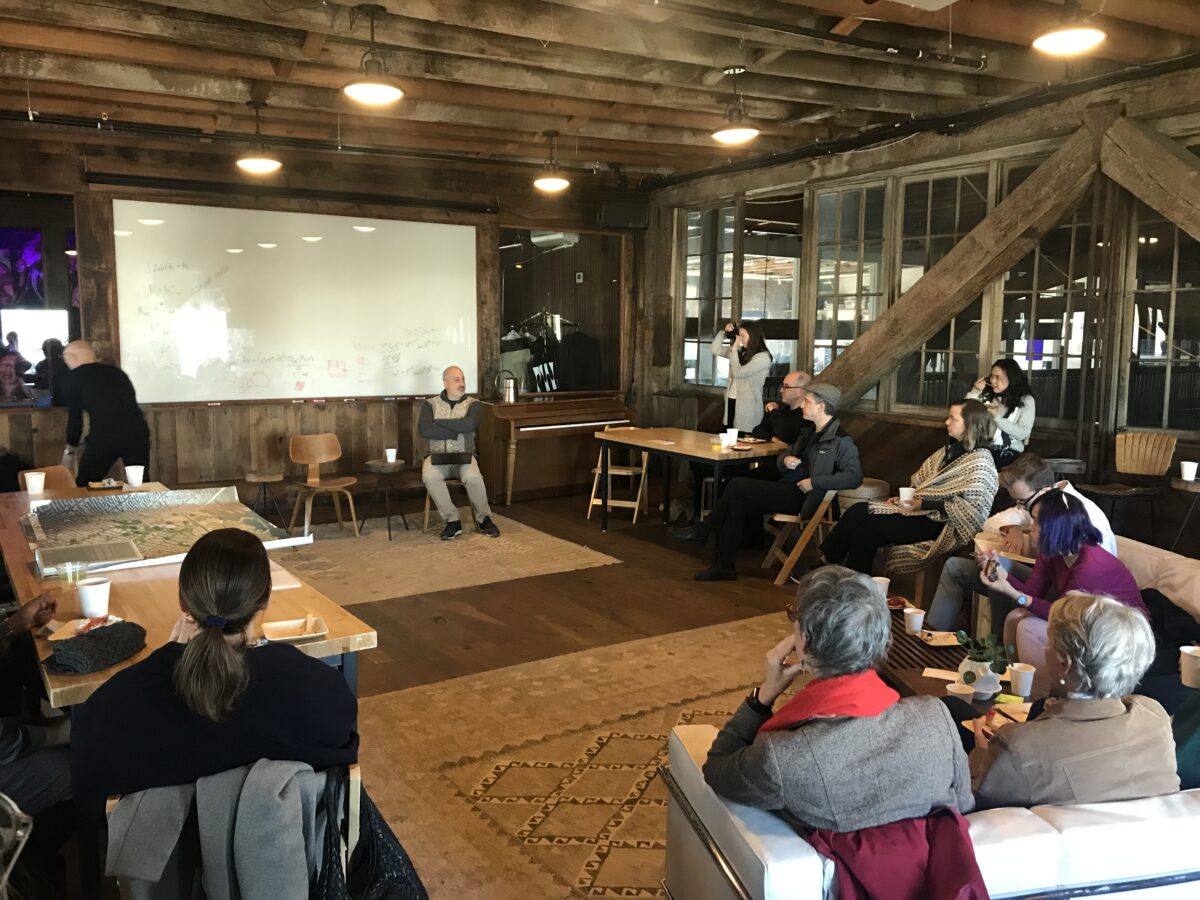 Lindsay Bremner, November 2019